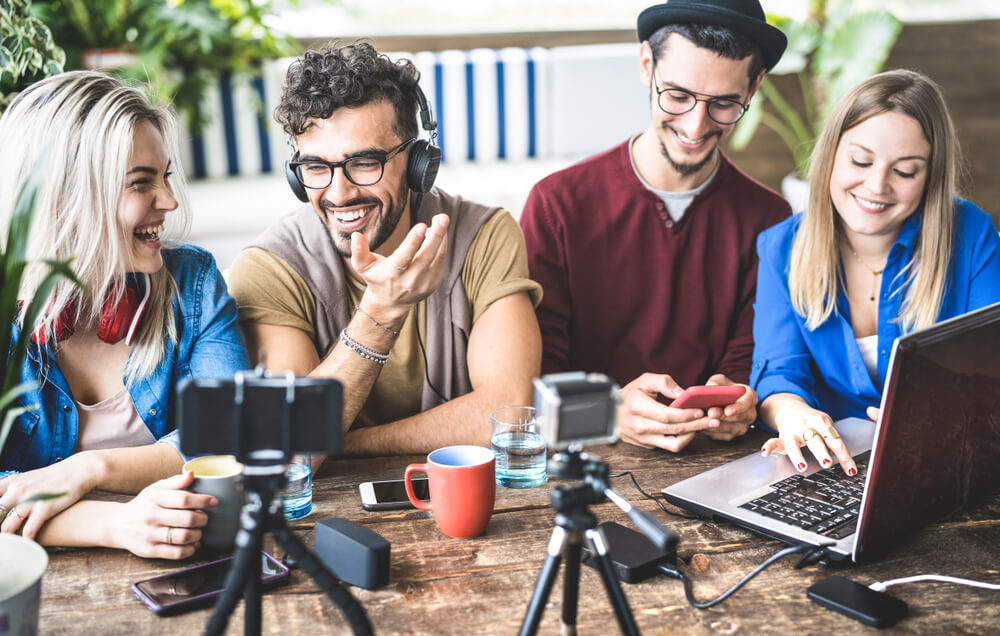 Gain Financial Freedom and Make Money on YouTube
The term YouTube Millionaire is starting to pick up steam in social networks. YouTube, the second largest site in the world (2nd to Google), receives over 35 billion monthly visits and has over 500 hours of video uploaded every minute. More impressive yet would be how Ryan Kaji, a nine-year-old YouTuber, is the highest-paid YouTube earner of 2020 at $29.5 million. At a diverse platform like YouTube, anything is possible. So let's discuss two ways you can start making money on YouTube to gain financial freedom. 
After you've established a YouTube channel and you've become eligible to meet the YouTube Partner Program requirements (4,000 watch hours and 1,000 subscribers in the previous 12 months), join the YouTube Partner program and set up an AdSense account. From there, every 1,000 views approximates between $3 to $5. While this may not appear as much, for those with a significant following it can amount to a substantial amount of income – just take Ryan Kaji, for example. 
Another popular way to generate income, perhaps most quickly too, would be through sponsored content. This is under the assumption that you already possess a high subscriber count (no less than 15,000 subscribers). Depending upon your niche, you can connect with industry-related companies and publish content related to their services, goods, and customer experiences. Whatever the sponsored content is, just find a way to add value to it so that you can also add value to your subscribers. 
Other ways you can make money on YouTube include: 
Visibly sell your merchandise and build brand loyalty

Receive direct payments from fans for services and goods

License your content to media networks

Conduct reviews and monetize with affiliate links
Vlogging in a niche that you're passionate about will make the going easier when you face challenging times ahead. If you haven't started a YouTube channel yet, remember that financial freedom will come with long-term consistency and so long as you are adding valuable content to your viewers.