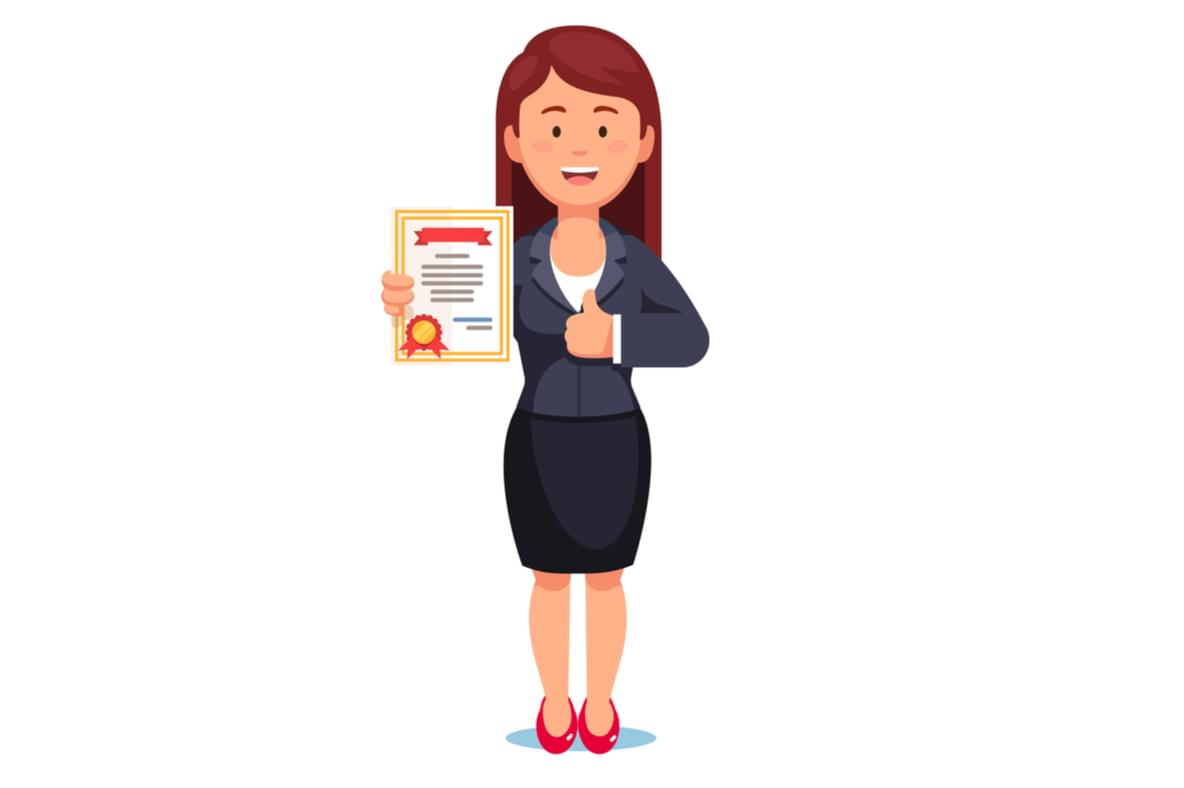 How to Make Money with Google Certificates
Grow with Google Career Certificates can help you gain the credentials needed to land employment in a high-growth position. Professional certificates like IT Support and Data Analytics are two of the five professional certificates available. To learn more about each Google Certificate and how to make money, our guide shares all.
Google Certificates Need-To-Knows
100% remote, online studying

Under 10 study hours per week

No relevant experience needed

Coursera certifies Google Career Certificates

82% of Certificate graduates report positive career impact in 6 months

$63,600 is the average salary for entry-level roles across certificate fields
1. Project Management
With the Google Project Management certificate, you'll learn how to manage and complete projects within an organization. Learn the process of problem-solving, organization, and working with others to cultivate an empowering work atmosphere. The average entry-level salary in project management is $59,000 per year, while there are 475,100 job openings. 
Project Management Job Examples
Project Manager

Project Coordinator

Program Manager

Project Administrator

Technical Project Manager
2. UX Design
Obtaining a UX Design certificate will help applicants learn how to make physical and digital products more enjoyable and user-friendly. Salaries are competitive and start around $58,600 for entry-level. UX Design is expected to grow as a high-demand industry and offers access to more than 113,000 job openings.
UX Design Roles
User Experience (UX) Designer

UI Designer

Interaction Designer

Visual Designer

Product Designer
3. Android Development
Learn how to build, maintain, and debug Android mobile applications. As a freelancing Android developer, you can set your hourly rate and hone your craft. Otherwise, the entry-level salary starts at around $81,940, with approximately 35,900 job openings.
4. Data Analytics
Learn what the data behind a platform means and how you can collect, transform, and structure that data to make informed business decisions. Ideal for those who enjoy discovering trends and patterns. With job openings and an entry-level salary of $67,900, there is a lot of opportunity for growth. 
Data Analytics Job Examples
Junior Data Analyst

Finance Analyst

Operations Analyst

Marketing Analyst

Associate Data Analyst
5. IT Support
IT Specialists are in high demand as more companies continue to leverage remote work. Troubleshoot computer and network problems and earn a competitive salary. The average entry-level salary is $50,800 for IT support, while there are 350,500 IT job openings. 
IT Support Job Examples
Database Administrator 

IT Specialist

Tech Support Specialist

Network Engineer

Systems Analyst
The Recap
Google Certificates is a high-powered way to add credentials and depth to your resume in your respective industry. With a Coursera Plus subscription ($39/month), you can earn and have access to your Google Career Certificates year-round while being able to freely embark with thousands of other courses and certificates. A 7-day free trial and financial aid are available.