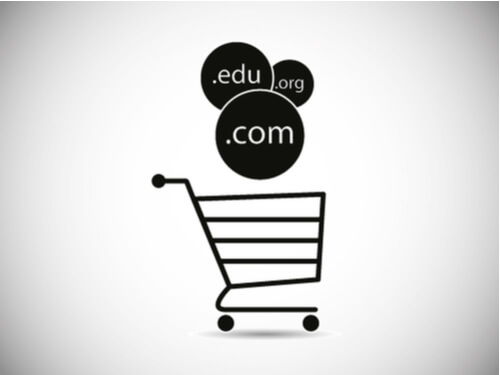 Gain Financial Freedom and Make Money Buying Domains
The internet is a vast sea of interconnected domains (sites), networks, and communications. With such limitless potential, the art of buying and selling domains can feel overwhelming (at first) but also quite exciting. Sure, we've all heard stories about people who've cashed in thousands (and sometimes even millions) for simply owning the right website domain at the right time. While our chances of extracting millions are slim, this guide will highlight a few proven ways you can make money buying domains in 2021. 
Understanding a searcher's intent behind search queries is invaluable to how you can structure and monetize your work. Below are a few methods you can incorporate that keep a searcher's intent and search query relative to potential domain names you should invest in. 
Intent (Focus) –

When buying a domain to later resell for profit, consider buying domains with extensions (.com, .net, .org, .pet, .dog., .tech, .reviews, etc.,) that are related to your focus. So, for instance, let's say your scope is educational, you would use the ".org" extension, and for pets, you'd use the ".pets" extension.

Register High-Value Search Query Domains –

You can use Google's Keyword Planner Tool to identify valuable search queries, their monthly search volume, their competition, and their CPC (cost-per-click, which is the rate for ad bids). From there, you can leverage that insight to buy domains that possess highly valued search queries. A few valuable search query terms would be

finance, tech,

and

virtual

.

Use Google Trends –

You can take advantage of short-term trends by using Google Trends to discover viral queries. Better yet would be how domain buyers can see which regions comprise the most search queries for that search, which can make buying domains with more proper extensions, such as

.uk, .us,

and

.cn

more valuable. 
To gain a better understanding of what your competitors may be up to, you can use the following sites to help dictate if domain pricing is fair, what its current value is, what it actually sold for, and when it sold for. 
Namebio.com

GoDaddy Auctions

Afternic