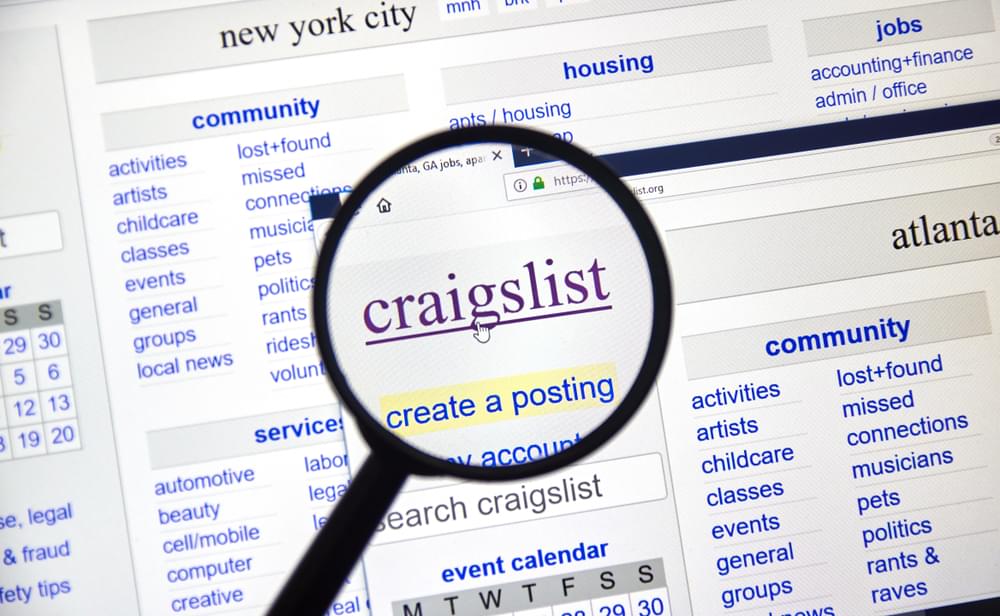 Gain Financial Freedom with Craigslist
Believe it or not, Craigslist.org is the #1 ranked classified eCommerce and shopping website worldwide. The site received over 285 million monthly visitors (+93% U.S. traffic), while the top 3 paid keywords include: bissel proheat pet carpet cleaner, evga -geforce rtx 3060 ti ftw3, and houston craigslist. As a whole, Craigslist provides sellers, entrepreneurs, artists, collectors, musicians, product creators, tech gurus, and others access to one of the most diverse online marketplaces. To get the full scoop on Craigslist, keep reading.
1. Retail Arbitrage 
Retail arbitrage, now better known as flipping, is one of the most lucrative ways to generate a passive income on Craigslist.org. Quickly, for those who are unfamiliar, flipping involves buying a product(s) and selling those goods at a higher price. Demand and acquisition costs are the two primary market and consumer factors you need to research before committing. There is a Craigslist mobile app for those who don't want to be tied up to the computer all day. 
2. Affiliate Advertisements
By using monetized affiliate links with reputable companies, you can post classified ads on Craigslist and generate income on those who convert through your ads. Given how millions of people use Craigslist every day for business, collecting, entrepreneurial work, and browsing, it presents many opportunities for marketers who promote trustworthy, compelling copy. 
3. Job Postings
Craigslist isn't just an eCommerce platform but rather a multi-network hub with discussion forums, various communities, online gigs, real estate opportunities, and countless job postings, including a vast array of industries like security, technical support, writing/editing, web/info design, and art/media, to name a handful. Make sure your resume is up-to-date, and start earning income to earn financial freedom.
The Recap 
Millions of people from around the world leverage Craigslist.org every day. With such a diverse marketplace, there are many ways to make money with Craigslist in 2021. Ask yourself which route appeals the most to you, and then commit. 
Did we miss an opportunity? Please share any valuable insights or experiences you may have!