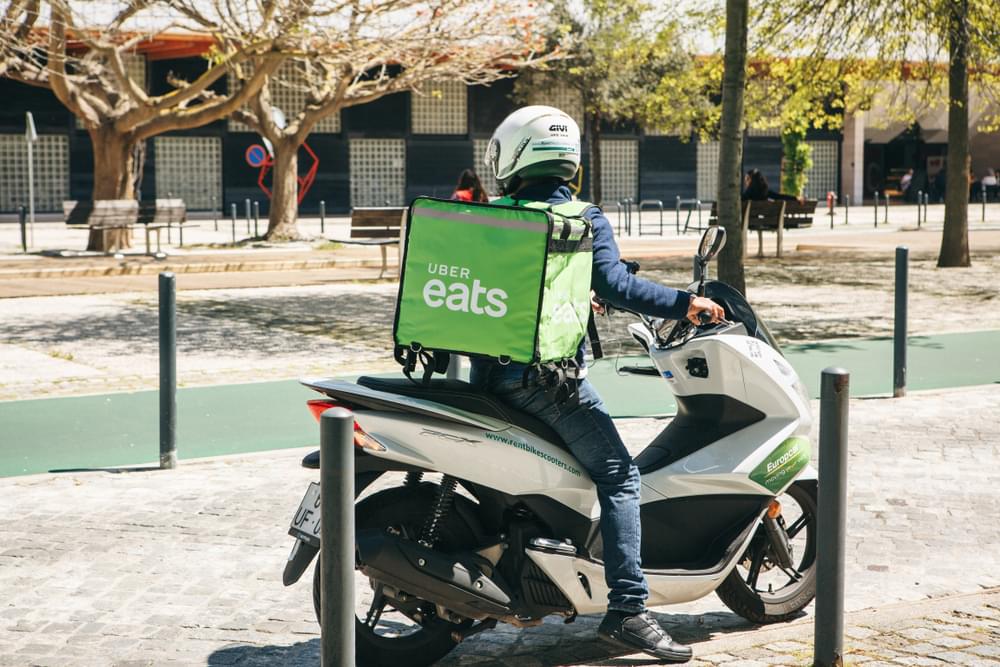 Gain Financial Freedom with Uber Eats
Uber Eats has given new life to restaurants, entrepreneurs, and consumers under duress from the pandemic. Since its launch in 2014, Uber Eats has grown in nationwide popularity and was thoroughly tested by the novel Coronavirus. As their market demand continues to surge post-pandemic, there are more and higher-earning opportunities available with Uber Eats. To get the full scoop, read our guide. 
Quick Facts 
Uber Eats is available in 6,000 countries (5,000 more than 2020)

More than 600,000 restaurants support Uber Eats (380,000 more than 2020)

In 2021, Uber Eats compromises about

30% of the food delivery market share

$4.8 billion in revenue was generated in 2020 (a 152% year-on-year increase)

Over $30 billion in gross Uber Eats bookings

Uber Eats users increased to 66 million from 21 million in 2020
Note: These stats are available at Uber.com. 
What do these Uber Eats statistics reveal to us?
They reveal that Uber Eats has surged in demand, popularity, and opportunity. As a delivery driver, you now have the ability for more deliveries than in years past. In contrast, UBER stock investors could have made exceptional returns with a 110.31% stock increase over the last calendar year. The point we are essentially trying to share with you is that Uber Eats is a great income opportunity for investors and delivery drivers. 
Best Uber Eat Delivery Hours
This section isn't a recommendation but rather the basis upon which Uber Eat drivers need to figure out themselves to figure out which hours are the most lucrative to drive. Honestly, it is more a trial-and-error process, but a good rule of thumb to use would be to sacrifice some of your late weekend hours (6 p.m. to 1 a.m.) to hustle with food delivery. 
The Recap
Thousands of drivers across the world are empowering themselves by hustling through Uber Eats. This isn't a proclamation but rather a fact revealed through the statistics shared above and the enormous market demand. If you believe in the culture, investing in Uber (UBER) stock can supplement your driving income. 
Who is the biggest market competitor of Uber Eats? Is it PostMates, GrubHub, or DoorDash? 
If you've guessed DoorDash, you're right! DoorDash comprises over 45% of the U.S. delivery food market share. Learn more in our DoorDash Financial Freedom Guide!