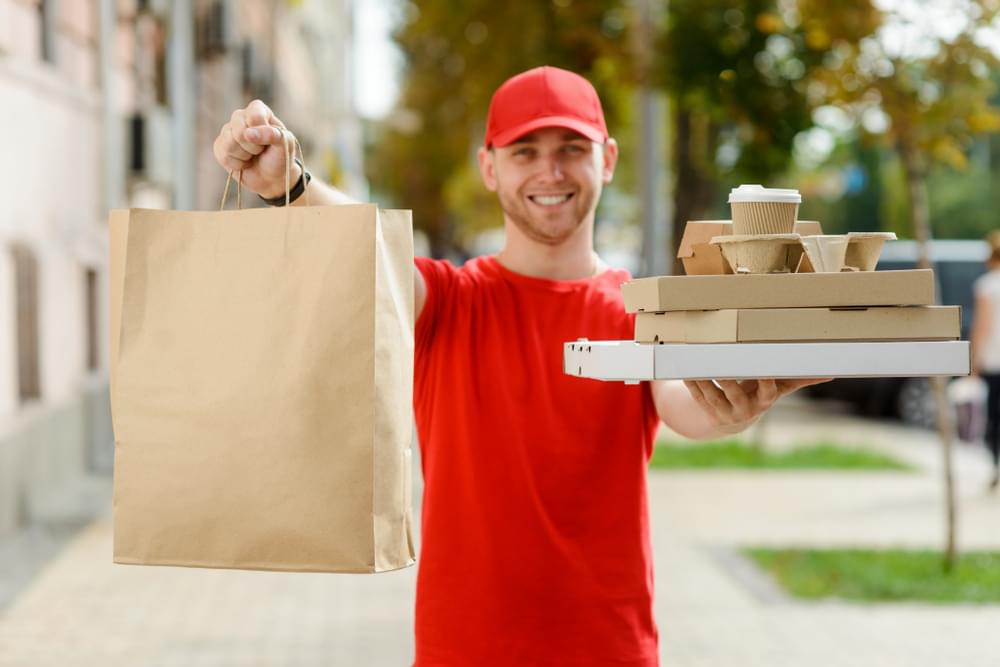 How to Make Money with Food Delivery
Online food delivery has exploded in popularity over the past 4 years. Thoroughly tested and vetted by the Coronavirus pandemic, the food delivery industry survived a worldwide pandemic only to come out stronger on the other side. Let's not grow naive, however, millions of food businesses suffered from the pandemic. 
This truth isn't meant as a deterrent but rather a humble reminder that the food delivery industry has come a long way to adding convenience to our everyday lives. Don't believe us? Consider how the global revenue for the online food delivery industry has almost doubled since 2017. 
What's the Best Food Delivery Company?
Given the rapid expanse and acceptance of food delivery services worldwide, the number of earning opportunities have increased exponentially. Below are some quick stats regarding the best food delivery companies you can join to get your hustle on:
GrubHub (37.8%) – GrubHub is the most used multi-restaurant delivery app worldwide. 

Uber Eats (36.0%) – Grew from 21 million to 66 millions users from 2019 to 2020. 

DoorDash (19.9%) – DoorDash acquired Caviar (below) for additional market share.

Postmates (9.8%) – Fluctuating market share percentages reflect uncertain outlook. 

Amazon Restaurants (9.0%)  – Projected to expand as Amazon and WholeFoods rises.

Delivery (8.7%) – A mobile app is required to take this web platform to the next level.

Others (20.6%) – Eat24, OrderUp, Seamless, Caviar, Beyond Menu, and Foodie Call.
Which Reigns Supreme?
When getting started with the food delivery industry, you want to associate yourself with the big three (GrubHub, DoorDash, and Uber Eats). They have the most competitive rates, offer access to a broader market, and are more known worldwide (meaning that since they are well-known that consumers will download those applications opposed to competitors more freely). 
The Recap
If you're looking to make a good side income and get one step closer to financial freedom then food delivery is a great opportunity. A pro tip when starting out would be to offer delivery services around common meal times, while an in-depth understanding of your local market will only supplement your efforts.