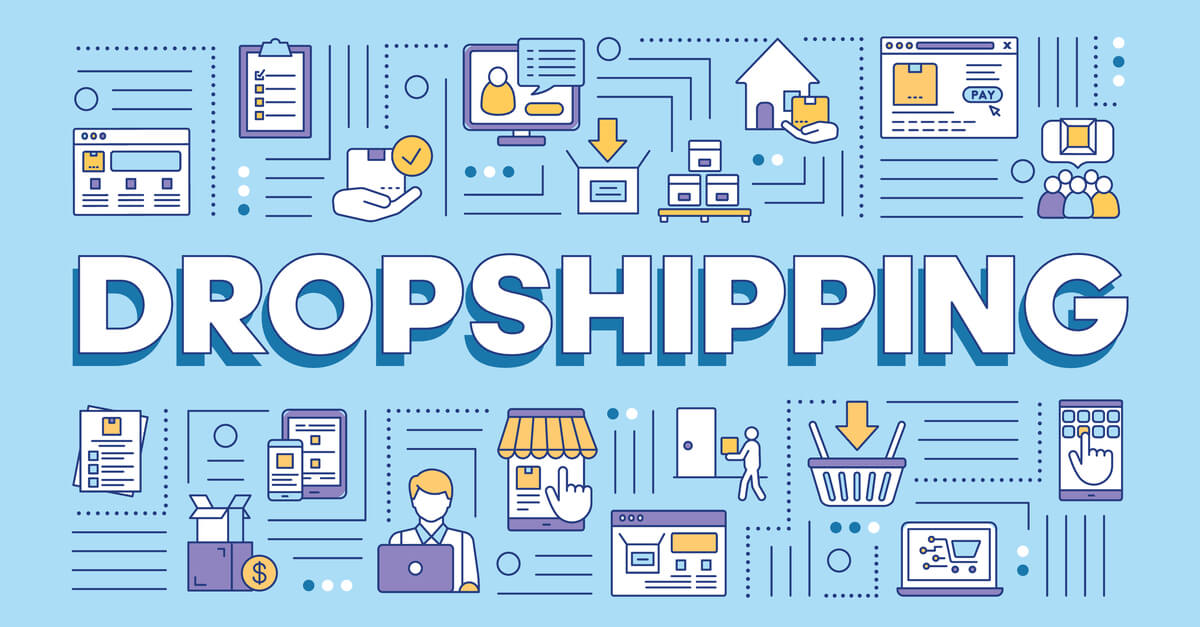 Gain Financial Freedom with Dropshipping
Dropshipping is one of the most effective ways to generate long-term financial freedom. For those who have an established brand and brand loyalty, dropshipping can be the next step in your business evolution. Likewise, for those just getting started, dropshipping can open doors to new opportunities and help you make money in the short-term to fuel your financial freedom. To learn how to create a successful dropshipping business in 2021, our guide shares all. 
When starting in dropshipping, you need to determine who your suppliers are going to be. Generally, this is approached in two different ways. Such as with an integrated supplier directory that's nested in your store's backend (like Oberlo) or through a supplier database (like Dropship, Alibaba, or Amazon). 
The advantage of having an integrated supplier directory is that orders are automated, managed, and balanced electronically, but that comes at a cost (a monthly fee or percentage). In contrast, a supplier database requires more management on your end but with cheaper overhead.
Now that you have your supplier, here are ten steps to follow for a successful launch:
Commit –

You have to be fully on board with starting and seeing through a dropshipping business. The idea of working from the comfort of your home, in your pajamas, attracts many people until they realize how challenging it can be. Like with anything else you've been successful with, commit, expand, and learn along the way, and you'll do great.

Brainstorm –

Brainstorming and market research go hand-in-hand. Ideally, you want to stick with your interests, passions, and industries you're knowledgeable about because it's easier to generate more creative, valuable, and user-intentive content when you're providing a service you care about deeply. 

Market Research –

Utilize platforms like Alexa or SimilarWeb to discover your largest competitors and learn from their growth and business model. Additionally, navigate social media platforms, subscribe to your competitor's promotional emails, and employ platforms like SEMRush or Ahrefs to understand how to attract your customers better. 

Build eCommerce Platform –

Shopify offers many themes that you can use to help you build your site (no coding knowledge required). Before you browse for that perfect site layout, make sure to purchase a domain through a reputable hosting provider (preferably with one based in your country). 

Integrate Supplier –

Now that you have your site online and your layout ready integrate your supplier into your site. The most popular method is the plug-and-play option with Shopify, where you can connect with suppliers like Oberlo.

Business Formation –

If you're convinced that your dropshipping business isn't a part-time gig anymore, launching a business can help establish brand credibility and save you money on taxes in the long-term. The most popular business structures for dropshipping companies include sole proprietorship, LLC (most common), and a C corporation. 

Financial Cleanup –

Ensure that your finances are in good standing and that you're collecting sales tax on your orders. 

Integrated Marketing –

Increase brand exposure by marketing through multi-media channels like social media, search engines, email, and YouTube. 

A/B Product Testing –

Perform various product testings to see which product colors, descriptions, highlighted features, and other web components that increase page visiting times and total sales. 

Optimization –

Optimize your platform with on-page search engine optimization to increase your visibility with search engines like Google.