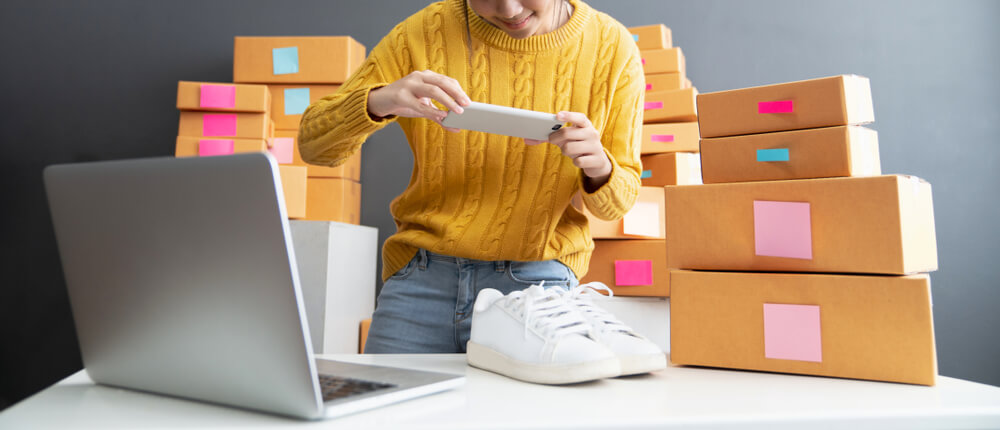 Gain Financial Freedom and Make Money Selling Shoes
With a market value of around $1 billion, the sneaker resale market is lucrative and a proven way to make money online. Before trying to sell sneakers online, it's best to familiarize yourself with the market along with the process of buying and selling high-valued shoes. To help you master selling shoes so you can gain financial freedom, keep reading. 
Market research in any industry is critical for providing a desirable service or good. When selling shoes online, you can use reputable eCommerce platforms (such as Amazon, Frenzy, and Shopify) with a large consumer base to dictate demand and gauge user reviews. Using Google Trends and the Google Keyword Planner tools are quick ways to analytically size up the work to come while rendering critical industry insights. 
One platform you can use to see how much shoes cost and their appreciation over time would be StockX.com. Like a stock market graph, StockX uses charting to analytically graph and visually display a sneaker's appreciation. After you find prospects on this platform, or through the Google Tools above, you can begin reselling sneakers. 
The most common resell method of selling shoes involves the simple art of buying and holding. Buy the shoe at a lower price and sell it for a higher price down the road. To protect yourself from purchasing fake shoes, make sure to research your seller (must have great reviews), ask for photos with product tags intact, and trust your instincts. 
One of the biggest mistakes that beginning shoe sellers make would be using a PayPal account for an accepted payment method. As anyone who's done business with PayPal would know, their customer service is notorious for making wrong decisions regarding payment disputes. The last thing you need is to lose a couple to several hundred dollar investments because of someone else's ignorance and poor choices.