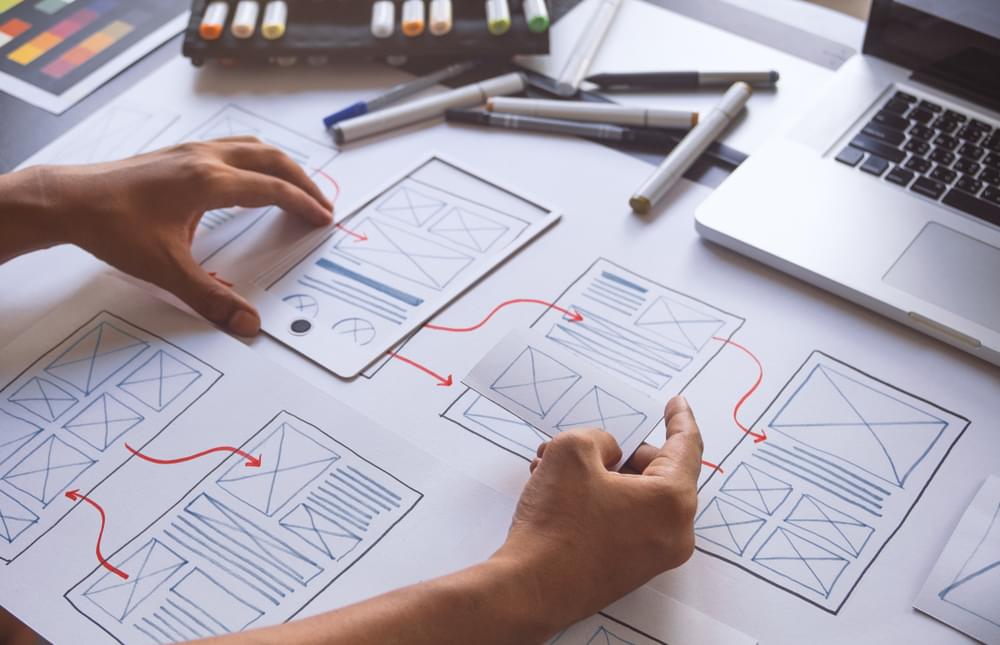 3 Ways to Make Money as a UX Designer in 2021
As a User Experience (UX) Designer, your skillset is like a precious commodity for businesses, growing in demand and relevancy each passing year. As more companies continue to remain remote post-pandemic, a surge in technological and consumer-based skills has risen drastically. As a UX designer, you are the driving force between the interaction and experience users have with a company's services or products. To learn how to make money as a UX designer, our industry analysts have compiled this brief financial freedom guide for you. 
Freelancing UX Design
If you're a talented UX designer, freelancing will open so many doors for you, from networking to additional income-building and establishing long-lasting friendships. Among the three best freelancing websites for UX designers include Fiverr, Upwork, and Freelancer.com. Outside of freelancing for others, you can utilize your skills to create eye-catching apparel and everyday goods on these marketplaces:
Merch by Amazon

Redbubble

Spreadshirt

Envato Elements

Facebook Marketplace
Consulting 
Consulting is one of the best moves you can make as a UX designer to gain industry authority. Generally, a UX designer should (at the minimum) possess an Associates' degree, but the best UX designers typically have higher education such as a Masters's or Doctoral degree. Synonymous with the term Business Consultant, top-rated UX designers can find lucrative and consistent consultation work through Toptal.com, Hellotonic.com, and Konrad.com.
Career
Those seeking a full-time position as a UX designer with a company will have less freedom than a freelancer, but you also don't have to worry about where your next paycheck is coming. Additionally, you'll gain benefits such as health, dental, and vision insurance along with a 401K retirement plan. The only barrier to entry is your level of education and experience. Most established companies only onboard UX designers with a relevant degree.
The Recap
UX designers will continue to grow in demand as more businesses remain remote and as the tide of online shopping continues to rise and envelope that of in-store shopping. Consider yourself as the voice of a company's audience, and through that framework, you can impact not only companies and users but the masses as a whole.