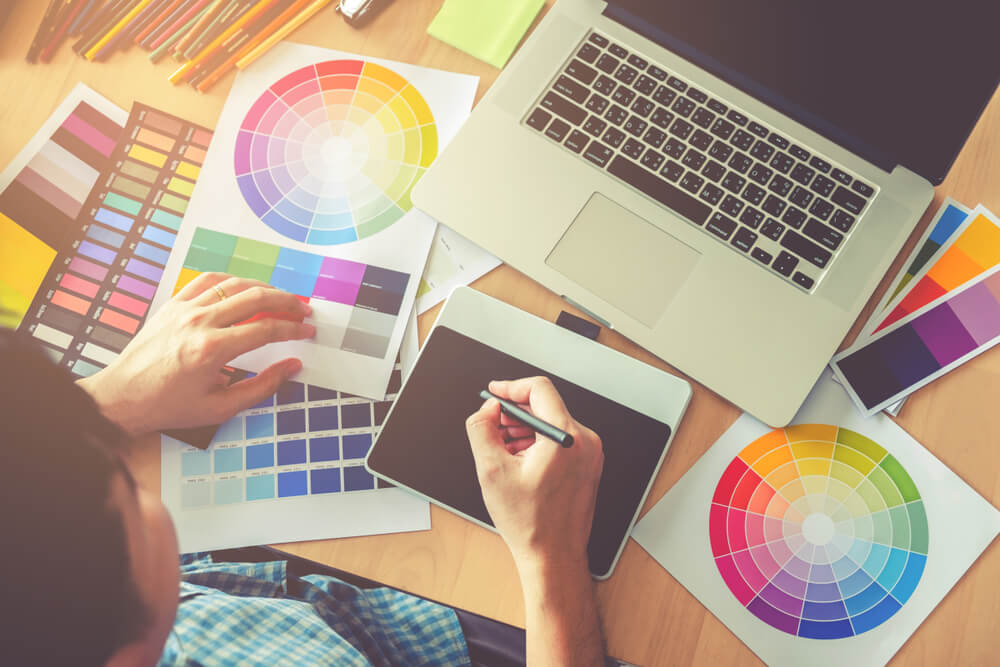 Gain Financial Freedom as a Graphic Designer
As a graphic designer, your only limits are those you place directly upon yourself. In other words, the sky is the limit, so long as you perceive it as such. If the traditional 9 to 5 job doesn't appeal to you, as a graphic designer, you can be your boss, an entrepreneur with unbound potential not confined within the corporate landscape. This guide explores five ways you can spread your wings as a graphic designer, how to make money, and gain financial freedom, so without further preamble, let's dive in. 
Graphic Design Freelancing –

Entrepreneurial graphic designers rely upon freelancing for income and wealth building. Additionally, as a freelancing graphic designer, your work scope is only limited by the gigs you choose to take on. Fiverr, UpWork, and FlexJobs are great freelancing platforms rich in opportunities for graphic design.

WordPress & Custom-Web Themes –

If you're familiar with web design, graphic designers have vast employment opportunities available. The demand for custom-built web templates and WordPress themes is rising (as more entrepreneurs, social influencers, and bloggers gravitate towards customized site templates for brand recognition). 

Template Graphic Designing –

One of the most effective ways graphic designers acquire financial freedom would be through the passive income accumulated through the creation and selling of templates. Small businesses and entrepreneurs pressed on time often rely on customizable templates and will pay considerably for access to template shops and your designs. 

Personalized Branding –

If you're an established graphic designer, you can perform professional consultations with reputable industry brands that pay upwards of $5,000 to $10,000 for custom logo design and branding. 

Create an eBook –

If you've been a graphic designer for some time and have valuable wisdom to share with up-and-coming graphic designers looking to make money online and gain financial freedom, then creating an eBook is a powerful way to generate a consistent stream of passive income.