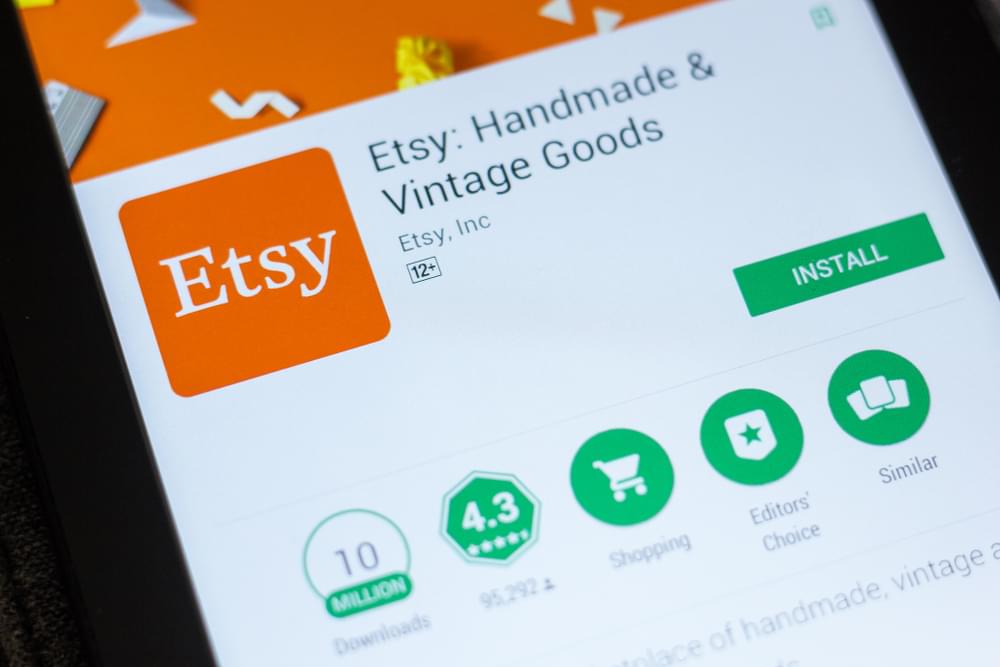 Gain Financial Freedom with Etsy
Think long and hard about the following. What's better than being your own boss? Ask the other 4.3 million Etsy sellers making money. Through diverse eCommerce platforms like Etsy, creative artists have direct access to a one-of-a-kind marketplace. Compared to 2.7 million sellers the year before, it's clear to say that since the Coronavirus pandemic that people are fed up with not knowing where their next paycheck is coming from, so they've had to take matters into their own hands. 
Considering how approximately 39.4 million buyers use Etsy worldwide, their platform presents a unique opportunity for product creators, fashion designers, tech gurus, and artists. Given Etsy's seller model, it is relatively straightforward and inexpensive to scale ($0.20 to publish listings to the Etsy marketplace and a 5% transaction fee on combined sales and shipping price). Meaning that if you have 1,000 pieces of art to list to the market, it only costs $200 to list them all (listings are active for four months).
Income reports are somewhat sporadic among Etsy owners. Most Etsy entrepreneurs make less than $100 per month, while some Etsy sellers make as much as five figures a month. With an average sale amount of about $30 per order, sellers can generate a substantial income if they produce valuable and desirable goods. Some items of Etsy sell for thousands of dollars, so never undervalue your work. 
Outside of being an Etsy seller, you can become an Etsy affiliate and earn a standard commission rate of 4%. While it's not as high to say as AliExpress (8.5% commission), Etsy's marketplace diversity and handmade artistic goods are unique. 
Whether you are an Etsy seller or an affiliate, your passions and interests will fuel your work one way or another. Don't try to ride short-term trends but rather create unreplicable, one-of-a-kind masterpieces that will catapult you into the Etsy elite.