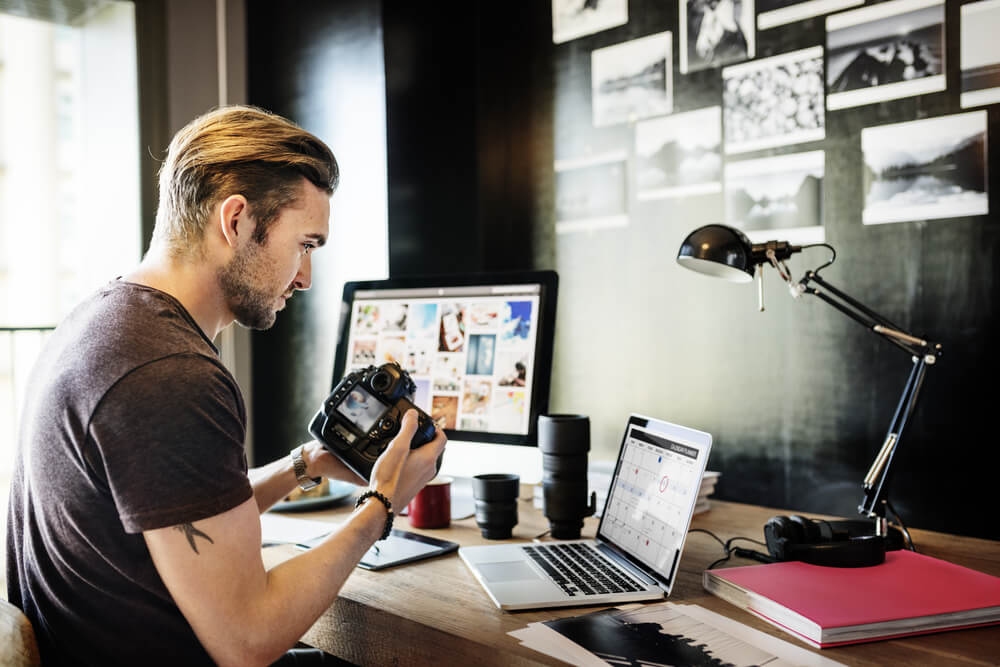 Gain Financial Freedom and Make Money with Photography
If photography is a knack in your wheelhouse, you can earn a substantial side hustle using some of our guide's photography networks. These networks are among the best for selling photos online as freelancers and pay as much as $250 per image. Learn how you can achieve financial freedom and increase your reputability as a photographer online in our all-in-one guide. 
Millions of photographers have made money online selling their images with popular image websites like Shutterstock. In addition to Shutterstock, we will highlight four more photography networks that connect photographers with media publishers seeking photos. 
Shutterstock –

On Shutterstock, you can earn up to $120 per image download. Compared to competitors, the site has a complex pricing model that promotes long-term platform commitment allowing you to make more for each additional image you upload. 

Etsy –

Etsy can be a kind of hit or miss platform for selling your photography (as not all users are seeking to purchase images) on that network. Seasonal photographers tend to top the Etsy list of successful photographers as sentimental images can invoke higher price points. 

iStockPhoto –

For almost 20 years, this platform has been a dependable income source for photographers worldwide. In addition to selling photographic images, photographers can flex their creative muscles by also selling video footage in HD and 4K. Lifetime earnings of contributors to date amount to more than $300 million from over 500 million downloads. 

500px Prime –

This platform is free to try but takes a significant portion of your net revenue (30%) for every license sold. Standard licenses are $250, netting you $189 per standard license sold. Unfortunately, 500px Prime does not disclose fixed pricing for their licensing models, although that hasn't stopped more than 5 million photographers from benefiting from their network. 

SmugMug Pro –

SmugMug Pro is a subscription-based service from $7 to $42 a month (there are four plans) that will allow you to keep as much as 85% of the total revenue on images downloaded. SmugMug Pro adds a creative and empowering touch for their photographers, allowing for the creation of a beautiful photo site. 
A couple of powerful ways to increase your reputability as an influential photographer would be leveraging social media platforms (like Instagram, Pinterest, Twitter, and Facebook) and creating a professional website showcasing your work.